If you're building a custom home in Las Vegas, be sure to include plans for a luxury home gym. Adding one to your home is invaluable. It will save you time and money. Having a luxury home gym may make it easier for you to maintain your fitness goals and improve your overall health. If you're unsure where to start, here are a few tips for a luxury home gym. They include designing gyms that are:
• Functional
• For your well-being
• Traditional
• Unique
Make it a Functional Gym Space
Functional gym space is best if you're the type of person who generally exercises with free weights and by using your body weight. When considering a gym layout, be sure to design your functional gym so that you have plenty of free space to move safely.
Install specific flooring that decreases the joint impact of performing a high-energy workout. This step will make exercising more comfortable. The right flooring, such as laminate or hardwood, also makes a noticeable difference if you like to do Pilates or yoga. If you have enough room in your gym, add a sitting space with area rugs to make the space feel homey.
If you're investing in weights, place them on padded flooring. This will give your room dimension, and it will also make the space feel organized. Luxury homes with a proper weight set will be tempting to homebuyers. By installing one, you may be able to sell your home more quickly when the time comes.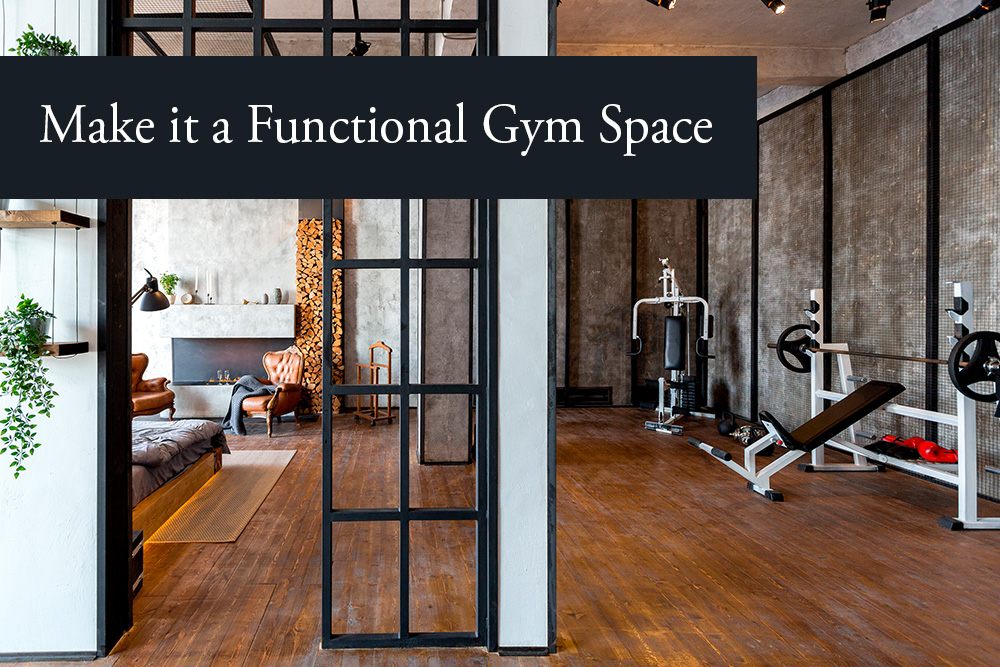 Integrating your virtual workout systems is a good idea in a functional gym. Doing so will give you defined audio and visual space and complete access to online workout programs. Defined audio and visual space will also provide your gym with a sense of energy.
Consider the lighting carefully when designing your luxury home gym. Ceiling-mounted contemporary lighting is perfect for a functional gym. Include ceiling fans or air purifiers to ensure you have air circulating while you're working out. If you only have space for a small gym, keep the windows open when the outside temperatures allow, and this will keep your gym smelling fresh. You can also create an aromatherapy infusion station for a pleasant smell when it's too hot outside for open windows.
Deciding where to put your home gym is a big decision. This may be your perfect space if you have an unused room with many windows. Windows will allow your gym to be filled with plenty of natural light. This type of light is sure to make your gym more pleasant to be in. An attic can also be an excellent place for your luxury gym. Consider installing a skylight and large mirrors to ensure the space is bright and attractive.
Create a Well-Being Gym Space
If your movement activities are usually yoga, stretching, or meditation, consider turning your luxury gym into a well-being space. You'll want to install wood or laminate flooring to create this type of space. A well-stocked well-being gym should include yoga mats, blocks, yoga straps, bolsters, and a zafu cushion. You'll need shelves or cubbies to store this kind of gear.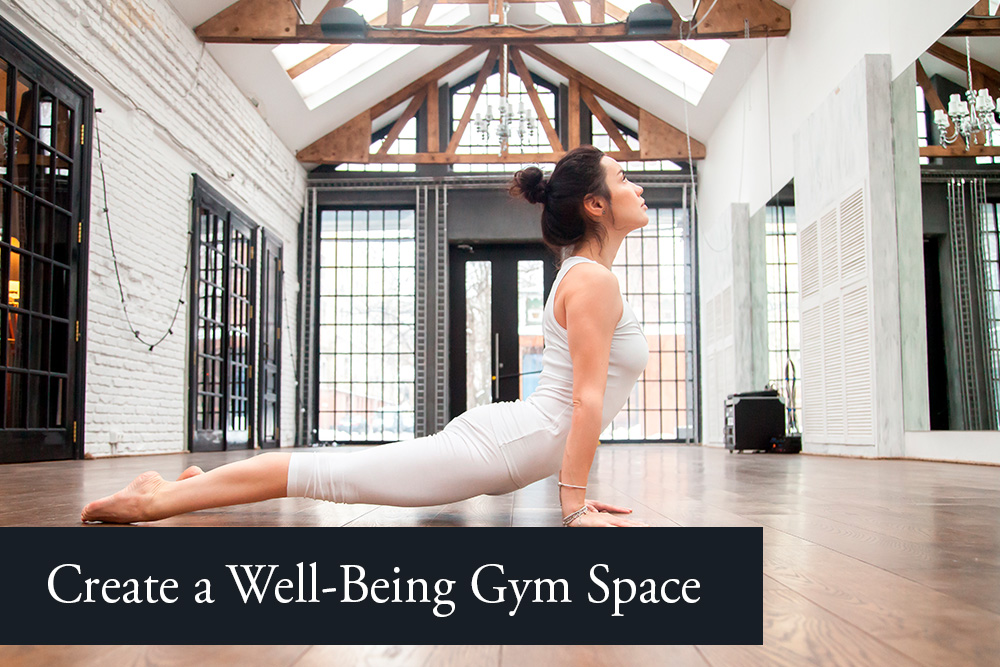 You may want to include an aromatherapy station in a gym designed around your well-being. Lighting is also an essential element in a well-being luxury gym. Make sure that you install lighting that includes a dimmer. You'll want to dim the lights for a candlelight vinyasa session, during meditation, or when taking a yoga nidra class online.
To design a luxury home gym for your well-being, use a muted color palette. Also, make sure that the space features natural lighting. These elements will create the calm and peaceful environment that you need to focus on your mental and physical health. You'll also want to install a quality stereo system. Calming music is an important part of a luxurious well-being gym. Luxury real estate in Henderson, NV, can be made more luxurious with a gym designed for your well-being.
Invest in a Traditional Gym Space
Luxury homes often feature traditional gym spaces. This workout area is best for cardio, free weight, or resistance training. To design a traditional gym space, select a floor that can handle the impact of heavy workout equipment or from dropping weights. Dense rubber is a great floor option for the area where you want to position your weights. If you intend to purchase a running machine, consider installing an isolated floor under it.
Purchase a good sound system for your traditional gym that will enhance your workout. You might also want to consider soundproofing a traditional gym room. That way, you won't disturb any of your family members.
Select dynamic lighting that will inspire you. For ambiance and to keep an eye on your form, install mirrors. Consider what gym equipment you'd like access to at any time. Many traditional home luxury gyms include treadmills, elliptical machines, and exercise bikes. If you intend to purchase a power rack or pull-down machine, ensure your gym room has a high ceiling; these types of machines tend to be tall.
Create a Unique Gym Space
Luxury homes in Las Vegas often feature unique gym spaces. Design your luxury gym around your personal interests. For instance, if you love to play golf, you might want to install a golf simulator using a projector system, or if your favorite thing about going to the gym is the steam room or the sauna, then add one to your home gym.
Before customizing your unique luxury gym, ensure that what you have in mind will work with your overall home design. Since wellness is becoming a major focus for people, luxury homeowners are starting to install thermal heat experiences such as halotherapy. This wellness experience involves focused breath in a room with salty air, and you can include a halotherapy space in a salt-steam room or a salt cave.
Other Luxury Home Gym Considerations
Color is a critical element when designing your luxury home gym. Also, select a motivational theme. Some people prefer gym spaces that are industrial and stimulating, while others favor soft lighting and spa-like gyms. Consider what would motivate you to spend time in a hotel gym while on vacation, and use that as inspiration. You'll be more likely to exercise at home if you enjoy being in the room.
Purchase state-of-the-art equipment. This tip will ensure that your luxury gym feels and works like an official fitness club. Be sure to stock your home gym with towels, cleaning supplies, and small luxuries like a mini-refrigerator. That way, you'll have cold drinks available.
Luxury Homes in Las Vegas
Those who decide to live in the MacDonald Highlands neighborhood will enjoy the security of living in a gated community, access to hiking trails, and a world-class onsite golf course. If you're building a custom home in Las Vegas, you'll have the option of designing your own luxury home gym. We also have completed homes available, ones that are sure to meet your dream home requirements. To learn more about the MacDonald Highlands community, give us a call at (702) 614-9100.