Top Tips for Protecting Your Home While Traveling
News Home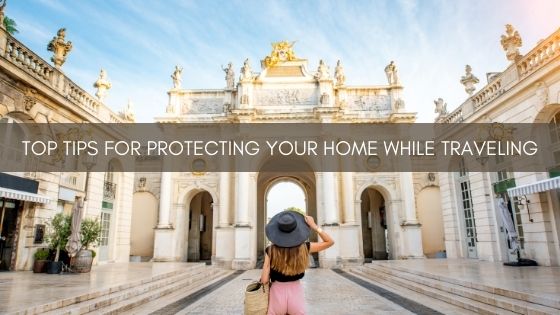 It's finally time to leave for vacation, but you're worried about your luxury home is a target for thieves when you're gone. The good news is that there are ways to protect your home, methods that will give you peace of mind while you're away. Here are the top tips for protecting your home when you're traveling.
A Professional Security System
When it comes to gated communities Las Vegas, MacDonald Highlands is one of the safest. It is safer than most, but it's also a good idea to invest in a professionally monitored security system. A professional system will include sensors for your windows and your doors. It will also have a reliable data network. This means that your security company will notify the authorities if someone attempts to break into your home.
Timed Interior Lights
Install interior lights that you can operate using a timer. This is a great way to deter thieves. Often, burglars will break into a home because it looks like an easy mark. If your lights turn off and on at random intervals, it will appear to outsiders as though you're home.
Exterior Lights
Be sure to get outdoor security lights too. When thieves search for a way to enter a home that appears unoccupied, they'll attempt entry from areas that your neighbors can't see. Safeguard these areas by lighting them. Your home will be less appealing to thieves if it's brightly lit.
Avoid Telling Social Media That You're Traveling
You can protect your home by waiting to share the news of your trip until you've returned. It's a big temptation to share vacation pictures on social media just after taking them but resist the urge. Don't change your voicemail to a message that says you're away. Also, keep your email autoreply the same as when you're just unavailable.
Secure Valuable Items
Obtain a safe deposit box for your expensive jewelry and other irreplaceable valuables. Along with this, make sure that you put expensive things out of sight when you're away. If a thief sees a pricey gaming system or a Bluetooth stereo, he or she may be tempted to break into your home.
Protect Against Power Surges
Plug your electronics into surge protectors to prevent them from becoming destroyed if a power surge should happen while you're home or away. Before leaving on your trip, it's a good idea to unplug this equipment.
When you move to MacDonald Highlands, you'll be living in an upscale gated neighborhood. It is an area of Las Vegas that focuses on the importance of community and amenities. Those who decide to live here can choose to build their own custom dream home or buy a move-in ready residence. These tips will help you keep your home safe while you're traveling. Give us a call today to learn more about what we offer.