Luxury design home trends are forever evolving, and with today's technological advancements combined with generous open spaces, you can own the perfect dream home. These are the features that make a luxury home.
Smart Home Technology
Smart home features make luxurious homes even more luxurious. They do so because of the convenience that they provide. Popular smart home technology options include:
• Light automation
• Smart thermostats
• Automated window shades
• Smart security systems
• Smart door locks
Light automation is handy because you can connect your home's interior or exterior lighting to your smartphone and control it from anywhere.
Smart thermostats adjust the temperature in your home automatically according to your needs. Smart thermostats decrease your home's energy use, and you can see how much energy your home uses.
You can program automated window shades to open and close at certain times of the day. For instance, you may want them to be open during the day and closed at night.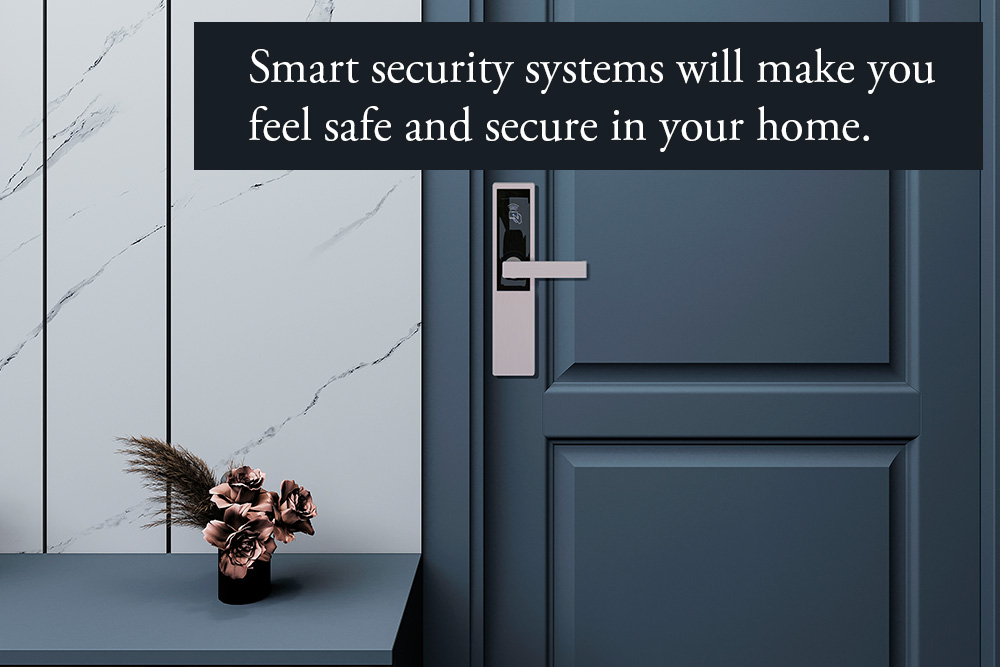 Smart security systems will make you feel safe and secure in your home. You can choose a system that features cameras so you can keep an eye on your home when you're out of town.
If you decide to install smart door locks, you'll be able to put them on a timer to lock automatically. With this technology, you won't ever have to worry about forgetting to lock your doors.
The Everything Kitchen
The kitchen is one of the most essential rooms in a luxury home. Every luxury home should have a well-organized kitchen that includes the latest appliances and high-end features.
Luxury homes in Henderson, NV, often have kitchens with a walk-in pantry, a food warming drawer, and a deep farmhouse sink. Spacious kitchen islands that offer your family members and friends a place to gather while you prepare something to eat are another popular luxury kitchen feature.
Everything kitchens have plenty of storage space for your useful kitchen gadgets, dinnerware, and food. Make sure that your luxury kitchen has good lighting and floors that are easy to clean.
Incredible Outdoor Areas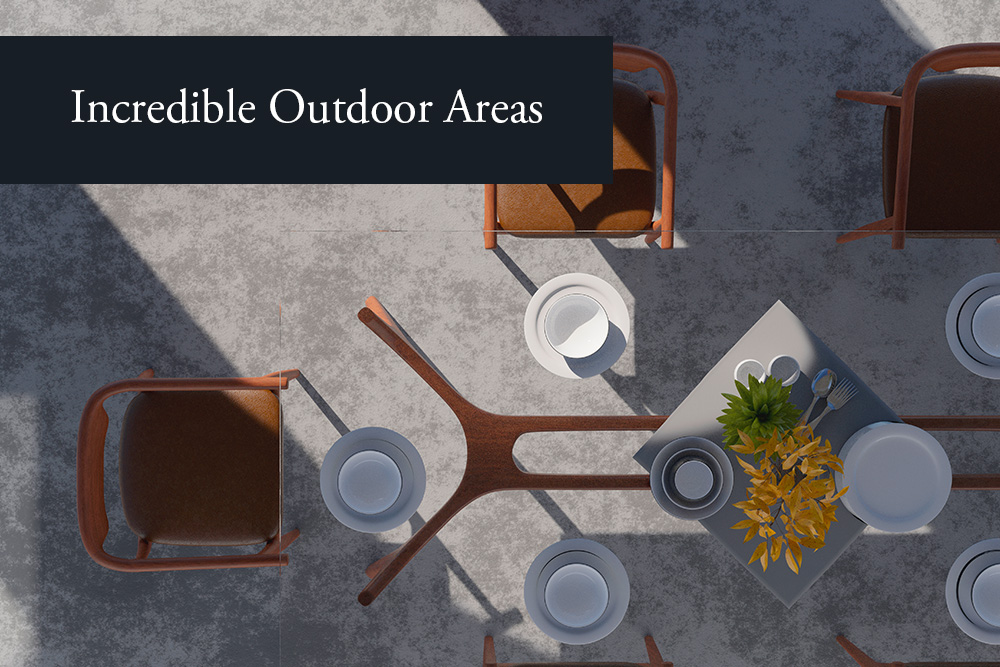 Luxury homes come with excellent outdoor living areas, spaces where you'll want to entertain or spend a lovely evening enjoying dinner with your family. Create an incredible outdoor area by installing a full kitchen, gas-powered firepit, and an infinity pool.
These days, luxury outdoor spaces may include hot tubs and even televisions. Purchase a comfortable patio set where you and your guests can drink a glass of wine and take in the pretty Las Vegas hills or The Strip.
Formal Areas
Luxury design includes formal areas in the home. A trend for luxury homes is to create a formal area that features grand design elements without overdoing it. A formal room may have a high ceiling, mood lighting, and several quality furniture pieces.
Formal areas often have an accent wall to bring attention to a fine centerpiece. This could be a sculpture or an interesting piece of art. Formal areas are brought together with oversized cozy rugs and color palettes.
Super Walk-In Closets
While most modern homes come with walk-in closets, luxury homes often feature mega walk-in closets. What makes a walk-in closet a mega one? It includes things like drawers, racks, and mirrors.
In a mega walk-in closet, you'll have the space to organize your shoes and store your formal wear. Customize your walk-in closet according to your wants and needs.
Spa Bathrooms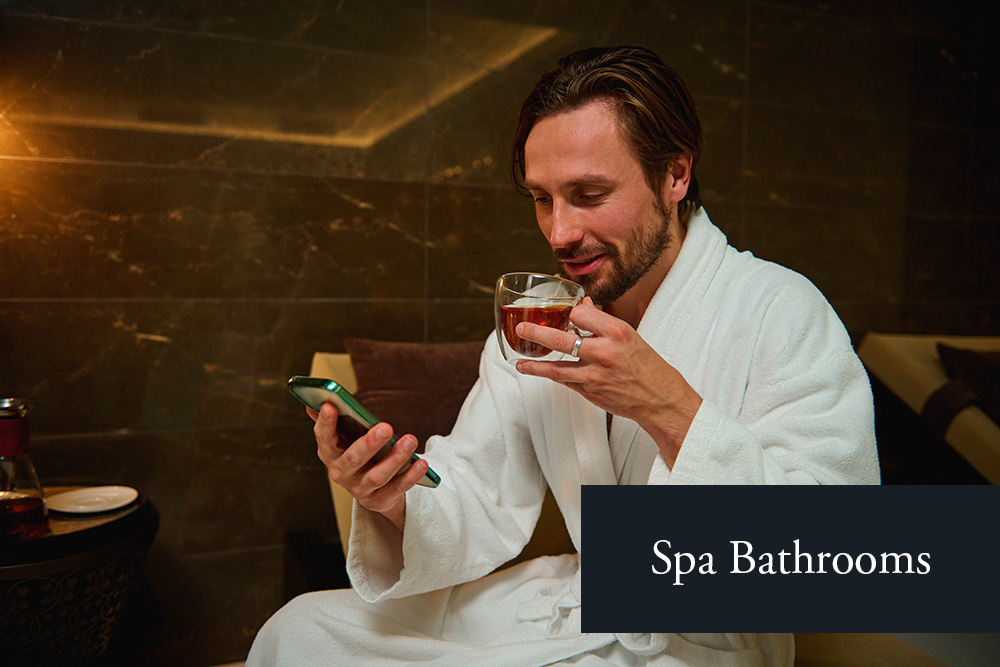 Spending a day at the spa is a wonderful and relaxing experience. This is why homeowners transform their bathrooms into spa-like spaces. These days, innovations make it easy to create a spa bathroom. Luxury bathroom features may include:
• Heated floors
• Spacious showers with rainfall showerheads and body jets
• Soaking tubs
• Heated towel racks
If your bathroom is large enough, you can bring more of a spa experience to it by installing a steam room or a sauna. You can even invest in a waterproof screen mirror that works as a television.
Bonus Space
Every home includes bedrooms, but luxury homes have bonus spaces for theater, game, or hobby rooms. A theater room in a luxury home may have movie theater seating, a popcorn maker, and a refrigerator for cold drinks.
You may want to add a game room to your home if you have young children. Depending on the age of your kids, you might want to purchase a few arcade games and invest in a large table for board games. You could also get a big television for video gaming. To make a game room luxurious, purchase comfortable seating and stock the space with drinks and snacks.
Hobby spaces also make a luxury home. Whether you have a dedicated space to craft, watch television or put together puzzles, hobby spaces let you keep your activity separate from your main living areas. You'll appreciate being able to focus on your hobby in a dedicated space for it.
A library is another great way to bring a luxury design element into your home. Home libraries are perfect for studying, working, or settling in with a good book and a cup of coffee.
Home Gym
A home gym is a luxury because it saves time and makes working out more accessible. The great thing about designing your own home gym is that you can include your favorite workout equipment.
For instance, if you love yoga, install solid flooring, mirrors, and bins for yoga equipment in your home gym. If you prefer to lift weights, then purchase a weight set or free weights. You can also get a workout bicycle or a treadmill to balance your exercise routine with cardio.
Property Location
Luxury real estate in Henderson, NV, is located at exclusive addresses. While the location may not sound like a luxury feature, where your home is located is a big part of what makes a luxury home. Keep in mind that land is a limited resource. Also, luxury homes are constructed on large lots with more space than typical homes.
Often, luxury homes have enough property for expansion. Home placement is also a feature of luxury homes. Today's luxury homes should provide privacy and refuge from the outside world, which is something homes located in dense locations cannot offer.
Modern luxury homes typically provide sights you may not receive from a traditional home. For instance, luxury homes in Las Vegas may include a view of The Strip or the mountains.
Architectural Detailing
Luxury homes come with high-end additions on the inside and architectural detailing on the outside. This may include balconies, Spanish tile roofs, or Tudor design elements.
You may want a circular driveway or columns decorating the exterior of your home. Architectural detailing may be an arched front door or window boxes for flowers.
Luxury Homes in Las Vegas
Those shopping for luxury homes in Las Vegas will want to tour the homes available in the MacDonald Highlands community. As one of the area's best master-planned communities, you'll enjoy amenities like fitness facilities and meeting areas. We also have move-in-ready dream homes and spaces where you can build your own. Call us at (702) 614-9100 for more information.