Why "Modern Desert" Will Be the Hottest Home Trend in 2020
News Home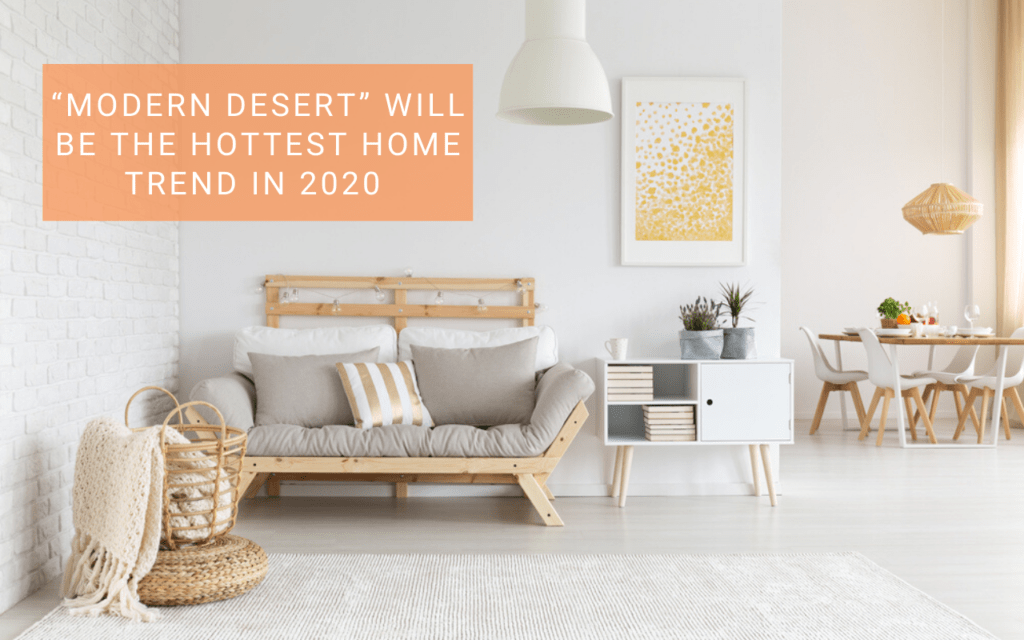 With its soothing tones and nature-inspired styling, modern desert is sure to be the hottest home trend in 2020. Along with presenting a color palette that's calming, modern desert is classic. It also offers a visual link between the outdoors and the indoors, something that is perfect for luxury homes in Henderson NV since many offer high-end indoor and outdoor spaces. Here are a few more reasons why "Modern Desert" will be the hottest trend in 2020.
Offers the Addition of Textiles
Modern desert welcomes the use of textiles into a space. If you're decorating with simple, clean, contemporary pieces, then warm the area up with desert-inspired textiles. This may include a big area rug, throw pillows, or a comfortable blanket.
Lets You Lighten Things Up
Modern desert is different than traditional southwest or a classic desert-style in its use of colors. Instead of adding heavy, rustic furniture and painting in earth tones, modern desert includes crisp white walls, airy wire furniture pieces, and delicate vases filled with bright flowers.
Brings the Outdoors In
Modern desert-style will be a hot trend next year because it brings the outdoors in. Purchase small handmade or terracotta pots and fill them with succulents or various cacti. If plants, even ones that require little care, aren't your thing, then bring the outdoors in with an art print featuring a desert plant theme.
Allows for Flow
Pared-down aesthetics, such as vast expanses of glass and low-profile furniture, are included in the modern desert style. When you implement a modern desert style using pared-down aesthetics, you'll have a space that flows. With luxury Las Vegas homes, consider integrating inside spaces with your outside views for even more flow.
Creates Perfect Balance
People like living in spaces with perfect balance, and decorating in the modern desert style lets you create it. The method can feature a blend of earthy materials and modern elements. By combining nature-based décor pieces with contemporary styling, you'll have a home that presents a timeless look.
Practical and Appealing
The modern desert style will be a hot trend in 2020 because the design is both practical and appealing. You can decorate with useful furniture pieces like bookshelves in warm wood tones. You can also pick sofas and lounge chairs that feature simple, straight shapes, making them look easy to customize. Several small accent pieces can give you the appealing look that you want. Search for interesting rocks, vintage pottery, and pieces of crystal.
Decorating your luxury Henderson home in a modern desert style gives your space a touch of mid-century style combined with bohemian elements wrapped up in a lovely warm Southwest package. The trend is easy to make your own and combine with other styles. It works perfectly in luxury homes in Henderson NV.