Looking to Retire? Three Reasons to Buy Your Luxury Retirement Home in Las Vegas
News Home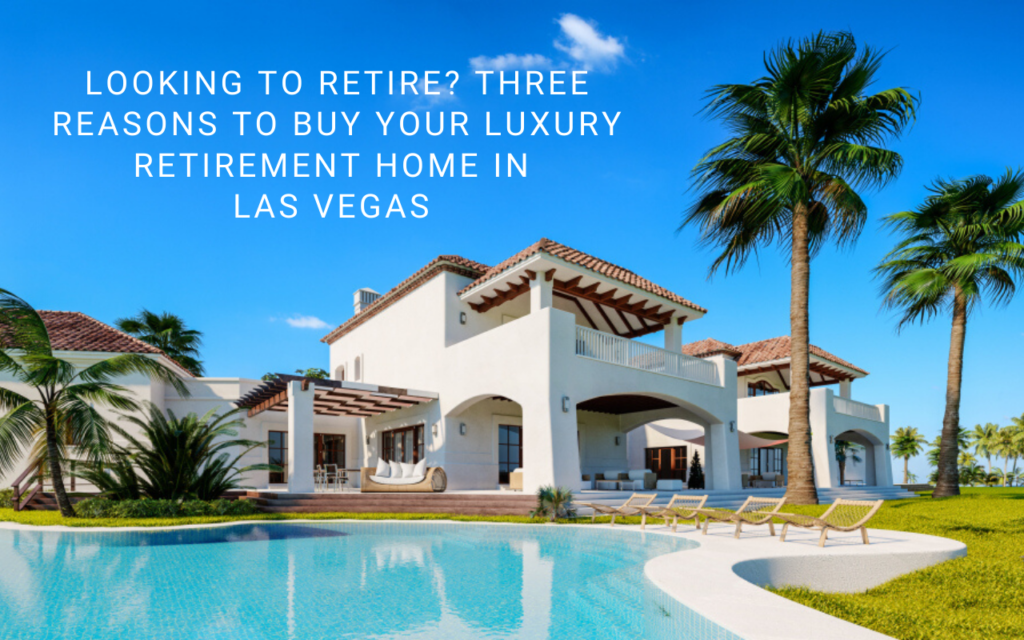 Choosing a place to retire is a big decision since it's where you'll be spending your golden years. After all, retirement should be a time when you get to relax and enjoy the fruits of your labor. Why not do it in a place that's exciting with plenty of things to see and do? Here are three reasons to buy your luxury retirement home in Las Vegas.
The Cost of Living is Low
The cost of living in Las Vegas is lower than the Nevada average, and it is equal to the national average. To compare the cost of living, researchers consider transportation costs, utilities, housing, groceries, goods and services, and healthcare. In Las Vegas, products and services are 6% lower than the average in Nevada, while the cost for utilities is 14% lower than the national average. Housing is just 1% higher than the national average, but it is 3% lower than Nevada's average. When considering a place to retire, your savings will last longer if you're living somewhere with a low cost of living.
Warm Weather Year-Round
The weather in Las Vegas tends to be comfortable year-round, which means that you'll be able to take advantage of your outdoor space annually. Even when the heat hits in the summer, you can spend time outdoors comfortably once the sun sets. In January, the average high is 58 degrees Fahrenheit while in June, it's 99 degrees Fahrenheit. You'll especially enjoy the city in March and April when the temps are 70 degrees Fahrenheit and 78 degrees Fahrenheit, respectively. Vegas is also a place with a lot of sunshine. It gets 3,817 hours of sunshine annually, and the average rainfall is just 4.17 inches, so you can go hiking, play golf, or ride bikes pretty much all year.
Endless Entertainment
Las Vegas is renowned for its entertainment options. Not only is dining out phenomenal with many celebrity chefs eagerly opening their own restaurants in Vegas, but your favorite musicians, comedians, and musicals are also bound to pass through. There are several Cirque de Soleil shows presented in Las Vegas as well as exciting dance groups and magicians. The city's famous casinos offer their own brand of entertainment. Even if you don't gamble, you'll appreciate the shopping, museums and shows that the city's casinos provide.
Luxury Homes in Las Vegas
Luxury homes in Las Vegas give you the chance to retire in style. In addition to living in an elegant home that includes smart technology and features like game rooms, infinity pools, and gourmet kitchens, you'll be in a city that offers endless entertainment, a low cost of living, and comfortable year-round temperatures. With a home in the MacDonald Highlands community, you're sure to enjoy your retirement years.