Architecture Design Trends for 2020
News Home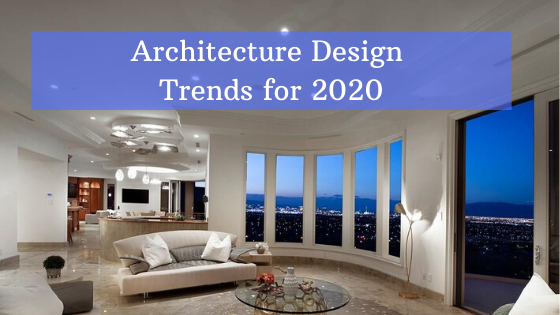 As humans become more aware of the delicacy of their environment, they are more willing to embrace sustainability. This is showing up in the latest architecture design trends, including new homes for sale in Henderson, Nevada. Homebuyers are interested in purchasing houses that feature recycled materials as well as ones that use less energy to keep them comfortable. Here are a few architecture design trends for 2020.
Industrial Styling
Loft-style residences have been popular with homebuyers for a while, and builders are continuing to construct homes with industrial styling. This includes asymmetrical forms that feature iron, aluminum, and wood. You may even see recycled plastic, simple lines, and a lack of surface elements in these types of residences.
Open Concept
People remain attracted to open concept designs since they are spaces that they can use for multiple purposes. The most common open-concept space is combining the living room and the kitchen. This means using hard surface flooring materials, such as vinyl plank, in both areas to create continuity. Open concept gives you the option to customize, so if you prefer to create an open space between the living room and a terrace or a family room and a bedroom, then you'll be embracing the 2020 design trends. Home customization is also something that Macdonald luxury homes offer.
A Spa Bathroom
These days, the bathroom is more than a place for personal care. It has become an area where people retreat to relax at the end of a long day. It's easier to relax when you have spa-like elements, such as a jetted tub or even a sauna. Today, you can install small saunas that fit perfectly inside your master bath. Give the space an even greater spa-like vibe with a heated towel rack and heated tile.
Outdoor Access All Year
Current design trends include having access to the outdoors year-round. This is especially accessible in Las Vegas with its warm climate. Include elements like moving glass wall systems that allow you to open your entire living room to an outdoor patio or deck. You may want to install a few misters to keep the area cool during the hot summer months and an overhead heater if the weather should get a little chillier in the winter than what's comfortable.
Home Automation
Technology has made home automation an incredibly easy thing to add. It also makes daily life more convenient. Trends include using automation to control the light, security, and temperature of a home. You can use it to create a particular lighting ambiance in your home or make sure that the interior temperature is just right following a long workday.
Homes for Sale in Henderson Nevada
Luxury homes in Las Vegas embrace the architecture design trends for 2020. These include industrial styling, open-concept spaces, spa-like bathrooms, year-round access to the outdoors, and home automation. With Macdonald luxury homes, you can have the home of your dreams.