Be the CEO While Working from Home: What to Include in Your Luxury Office
News Home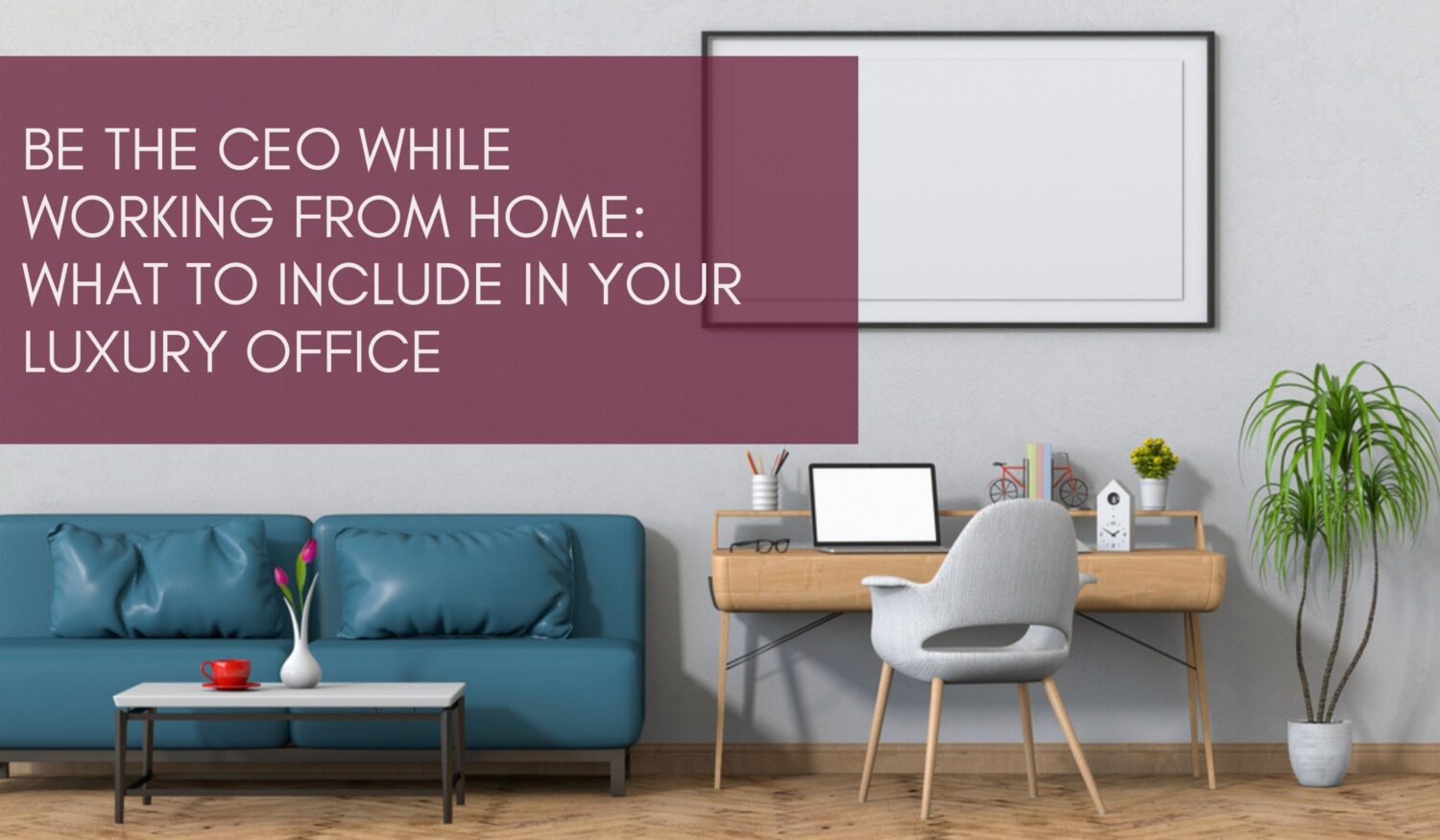 Early in the year, many Americans found themselves working from home unexpectedly. Not only are many of us working from home, but it's likely that you ended up working there longer than you thought. This means that it's time to update your home office so you can be the CEO while working from home. Here's what to include in your luxury office. 
A Great Computer Setup
If you are working from home for an extended period, you'll need a good computer setup. You won't want to spend long hours trying to work from your laptop. Instead, consider investing in a dual monitor system. That way, you can enjoy the same kind of setup that you likely have at your worksite. Also, make sure that you have high-speed internet.
A Quality Desk
To be the CEO while working at home, you'll need a traditional desk. Modern luxury design options include classic cherrywood desks or contemporary steel ones. If you suffer from back problems, then you might want to invest in a standing desk.
A Comfortable Office Chair
When you're working on a computer system for hours at home, you'll need a comfortable office chair, one that offers you the proper amount of support. A good chair will help you avoid back and hip pain. You can also use a stability ball to develop good posture habits.
Personal Touches
Your home office requires personal touches like photos of your family, a few plants, and even a lovely smelling candle or an essential oil diffuser. Purchase stimulating art pieces for your office walls. With these additions, you'll be able to think more clearly. They can also decrease work stress.
A Sound System
A sound system can be distracting, but if you use the right music at the proper sound level, it may inspire better productivity. When you listen to music that you like, you'll be happier and more interested in completing your work. Any genre is fine; just be sure to set the volume at a level that's moderate. Music can decrease your feelings of loneliness too.
A Pleasant View
Consider choosing an office space that offers you a view of the outdoors. Natural light can wake up your mind, which will help you work more efficiently. When the weather is beautiful, you can open up the window to give your office space some fresh air.
Henderson Luxury Homes for Sale
These days, you're probably working from home more than ever. To enjoy your home workspace, be sure to include plants, music, and access to fresh air in your luxury office. If you're ready to purchase a home in a high-end neighborhood, come see the homes that we have available in the MacDonald Highlands community. We have your dream home waiting. Call us today.