Luxury Design Trends: Extravagant Indoor Recreation Spaces
News Home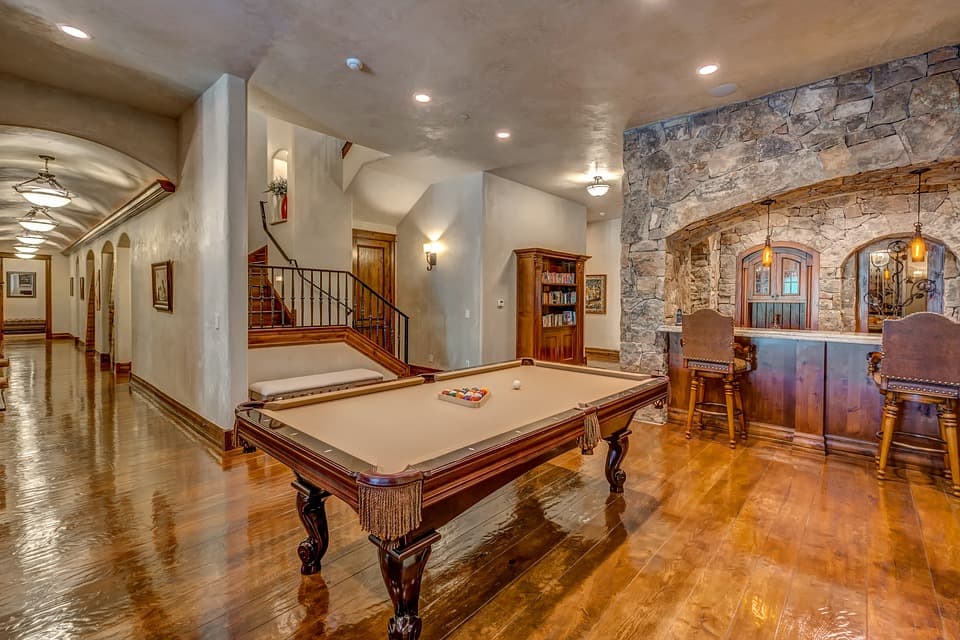 A small game room for fun activities is out of style as homeowners are going BIGGER for recreation for the home. The rise of extravagant indoor recreation spaces brings everyone's childhood dreams come true. Full blown bowling alleys and indoor basketball courts are giving you the experience of being anywhere but your house.
The luxury design trend of indoor sports spaces is replacing the beloved small dens of yesteryear by fulfilling the need not to have to go anywhere to have some Saturday night fun.
Grab your idea books to see how you can bring your favorite recreational activity into your luxury home.
Luxury Design Trend: Indoor Recreation Spaces of Your Dreams
As a child, did you ever envision having an indoor bowling alley so you and all your friends can just stay at home for the best sleepover ever? Your visions can come true with the popularity of extraordinary recreational spaces in modern luxury interiors.
Practice your drive indoor
Didn't do so great out on the golf course today? An indoor simulated golf course in the comfort of your home helps you get the practice you need without an outdoor session. It also gives you the opportunity to show off your skills to your friends and family you have over your place.
Be a champ in your own house
The beauty of indoor recreational space is you get to have access to it at all times. If practice makes perfect, you will dominate any bowling, basketball, or other recreation due to all the hard work you've put into your skill and all in the comfort of your own home.
Make space for your room
Have an idea for your indoor recreation space? Grab your measuring tape to begin marking down how much room you actually have to bring your dream to life. Work with a reliable contractor to see how to make your available space work for your extraordinary indoor basketball court.
Need an Excuse to Get Out of Your Recreational Space?
Show off your newly developed golf skills at the incredibly designed DragonRidge golf course. Afterwards, head over to the Henderson country club attached to the golf course for some refreshments.
Have the best life when you Live at a Higher Level in the luxurious community of MacDonald Highlands.