Top 5 Advantages of Living in a Gated Community
News Home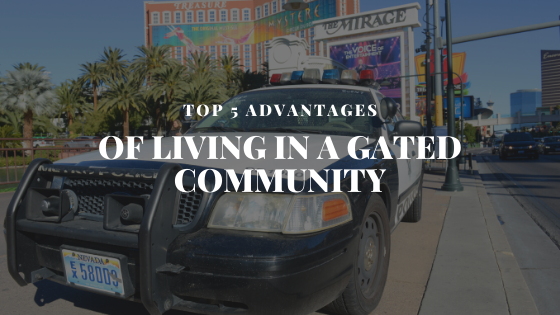 Gated communities are some of the fastest-growing neighborhoods in the country. People are choosing to live in gated communities for their security, overall safety, and social involvement. Here are the top five advantages of living in a gated community.
1. Added Safety
One of the most significant advantages of living in a gated community is the added safety and security. The only people who are allowed to enter gated communities are those who live there and invited guests. This type of community will include either security personnel to check those who are entering or a security keypad or card that permits entry. The additional security decreases the possibility of crime. It also means that you can leave for a vacation without worrying that someone will break into your home.
2. Higher Home Resale Values
Often, gated communities have HOAs to make sure that every resident is maintaining their home and to keep the community clean. These communities may also have building codes and exclusivity because of less available space. Combined, all of these factors result in higher home resale values.
3. More Privacy
When you live in a gated community, you won't have to deal with traffic or solicitors, which means that you'll have more privacy. If your community features amenities like clubhouses, golf courses, or swimming pools, then these will be private as well. Living in a gated community means that you'll be able to go about your day-to-day activities without interruption.
4. Social Connections
Gated communities often have event staff who organize neighborhood parties and other social events. Attending them makes it easy to get to know those who live near you, allowing you to make social connections and increase your feelings of security. You'll meet people who you trust to watch your kids and friends who may become closer to you than your family.
5. Reduced Vehicle Speeds
Vehicles that turn into a neighborhood from a busy road may drive too fast or a bit recklessly. This is unsafe for kids in the community. It can also be a challenge for drivers who are backing out of their driveways. To enter a gated community, drivers must stop and show their identification or enter in a code, forcing them to stop before driving down your neighborhood streets.
Gated Communities Las Vegas
MacDonald Highlands is a gated community that offers luxury homes in addition to the advantages that living in a gated community provides. Houses for sale in Henderson come in a variety of sizes and styles. As a resident of MacDonald Highlands, you'll have access to a golf course, clubhouse, and swimming pools. When you live in this type of gated community, you'll enjoy the kind of amenities that will make you feel happy and pampered.