TREND ALERT: Four Luxury Design Trends for Desert Homes
News Home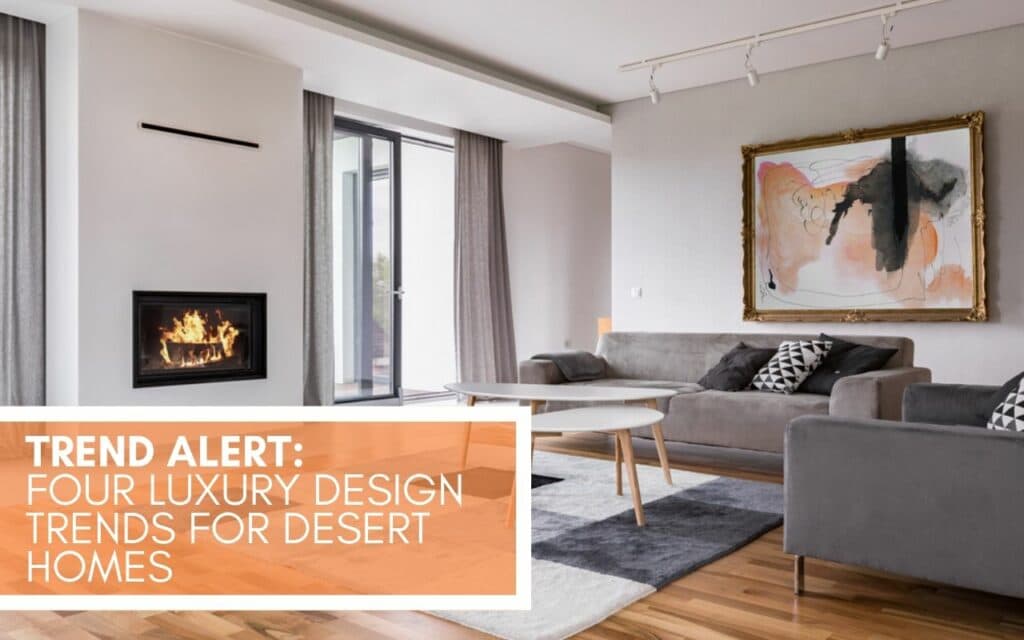 Design trends for luxury homes in Las Vegas include inviting tones, lively patterns, and warm hues. The year's trends are incredibly versatile, and they feature contemporary aesthetics made even more striking with bold colors. The bold, yet simple statements integrated into these luxury desert modern homes will easily have guests in 'awe'.
White and Nature
This year's luxury design trends include painting your rooms a crisp white hue and combining them with nature. Bright white walls make rooms seem a bit bigger, and they give the interior a carefree, wide-open feel of being out in the desert alone. White walls also provide the backdrop that makes your home's textures and colors stand out. Bring nature into the mix with artwork that displays plants and landscapes. Adding artwork exhibiting natural colors is another option if you like the nature trend. You can also include bright, patterned cloths as striking wall hangings.
Southwestern Rugs
Desert homes develop a welcoming vibe when you add a southwestern rug. This design trend features unique, geometric patterns. Adding one is an easy way to bring your preferred desert color inside. Refer to your rug's colors when you start selecting furniture pieces, pillows, and other decorative elements for space. Focusing on the rug's colors lets you create a room that's both eclectic and well-balanced.
Add Plants
A natural design trend for high-end homes is adding plants. Think desert plants like succulents, palm trees, and air plants. Including them in your home's design will not only give your space a natural element, but they will also add an authentic desert flair. Desert plants are great because they add life to your interior spaces while being low maintenance. If you especially like the look of plants, then add a bunch of them to your home. Hang them from macramé hangers that drape from the ceiling and set them in the nooks and crannies.
Leather and Wood Furniture
One of the year's most popular design trends for desert homes is a blend of leather and wood. Rugged wood furniture gives your home a down-to-earth vibe. Leather furniture is an excellent addition because of its versatility. Once you place a leather and wood piece in your home, it will blend easily with your other decorative elements. Update the look with a mid-century modern chair or a tufted leather sofa. Also, include pretty pastel shades. Try to avoid using several different dark leather shades blended together because they could make the area feel a bit claustrophobic.
Experience Desert Luxury at McDonald Highlands
MacDonald Highlands Real Estate in Henderson combines exclusive living with a prestigious community. Located above Las Vegas, the community's custom home sites offer owners sweeping views of The Strip and the city's notable horizon. To learn more about luxury homes in Las Vegas, call us at (702)614-9100.