Six Smart Home Features We All Need in 2019
News Home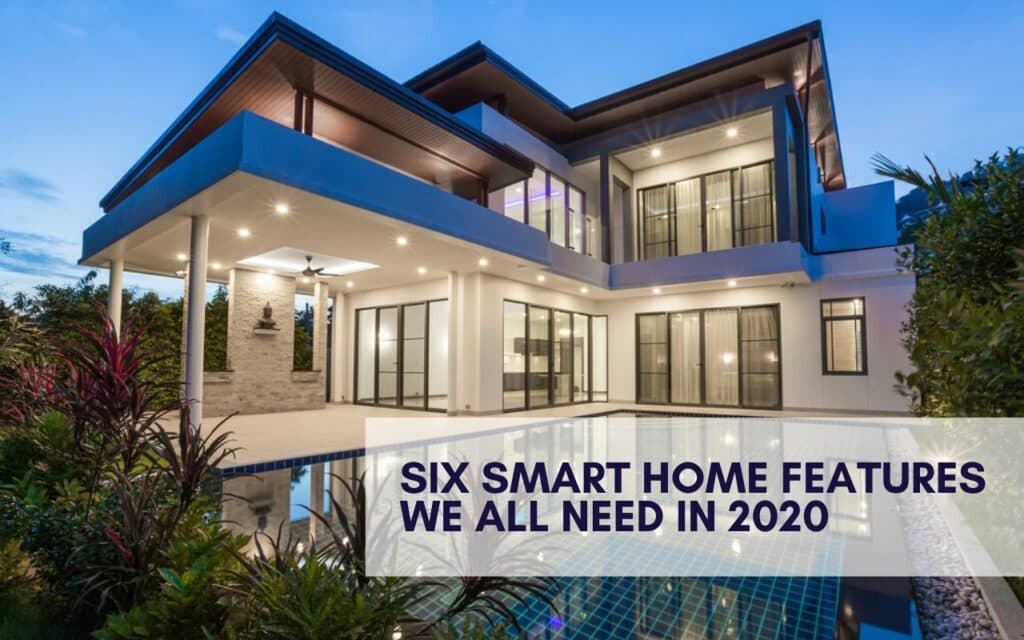 Technology is increasing efficiency and safety for homes throughout the world. From connecting different devices and fixtures throughout your house to enhancing home security, these six smart home features are must-haves in 2019.
Smart Garage
Smart garages include voice-activated openers and apps that connect to it. Sensors will make sure that your garage door opens and closes on a schedule. You could even direct it to open the door when you're just a few minutes from home.
Video Doorbell
To see who is at your front door in real time, install a video doorbell. It connects to your home's Wi-Fi network, and it has the capability of storing three hours of video clips. One of the best things about video doorbell technology is that you can set up a facial recognition feature.
Home Security Camera
A home security camera is a smart home feature that will make your home safer, making it a vital technological component in luxury neighborhoods. A home security camera system lets you keep an eye on the interior and exterior of your home from anywhere at any time. Some have a magnetic base that makes them easy to install. This feature also allows you to position them at any angle.
Smart Thermostat
Install a smart thermostat to control the heating and cooling in your home using an app or your voice. This type of thermostat can assess the ambient temperature of the room you install it in and adjust the temperature according to your specifications. A smart thermostat can help you lower your utility bills and keep your home's interior temperatures more comfortable.
Wireless Speakers
Smart home features for 2019 include wireless speaker systems. Instead of the wired speaker systems of yesterday that were a bit of an eyesore, install clutter-free wireless speakers. You can use them to enhance your movie viewing experiences or to listen to your favorite tunes from almost anywhere in your home.
Smart Plugs
Smart plugs are handy because they let you connect an outlet to your home's network through the Wi-Fi. You can use an app to program the plug to turn the power on or off on a schedule that works for you or based on your location. You can even use smart plugs with systems like Alexa or Google Assistance, increasing the convenience of installing them.
Luxury Smart Homes for Sale in Henderson
MacDonald Highlands Luxury Homes in Henderson is one of the area's most esteemed hillside communities. Meticulously designed to blend in with Henderson's mountain environment, the MacDonald Highlands community offers residents a grand lifestyle equipped with the highest technological amenities. To learn more, call us at (702-614-9100).