Your Ultimate Guide for Moving to Las Vegas
News Home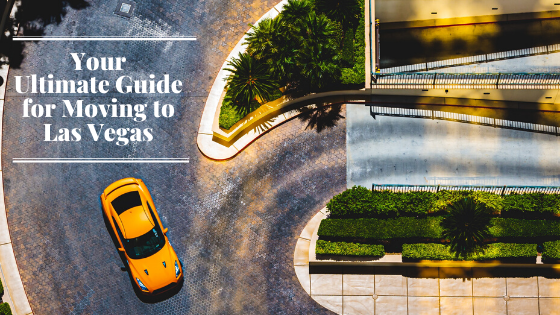 Las Vegas is a growing city, one that offers people a quality lifestyle. Not only is it a place where there are plenty of things to do, but it is also a city with a low cost of living and an abundance of work opportunities. In fact, the average monthly salary for those who live in Las Vegas is about $3,000 after taxes. The city has much to recommend it, including warm year-round temperatures and several cozy communities to move into. Here is your ultimate guide for moving to Las Vegas.
Make Sure that You Have a Car
Las Vegas is a big, sprawling city. This means that you'll need a car to get around. If you don't have one for financial reasons or because you are concerned about the environment, then you can get around on the public transit system, but it will be much easier to navigate the city by automobile.
It's Easy to Have a Staycation
Once you make the decision to move to Las Vegas, you'll be living in a place where it's easy to have a staycation that feels like an actual vacation. You can book a room in one of the fancy resort casinos and eat out at amazing places for an entire week or weekend if you're having a short staycation. The entertainment in Las Vegas is top-notch. You can go to a concert performed by your favorite singer or band, watch a Cirque du Soleil performance, or head to a professional sporting event. Vegas is also an excellent place for golf. Visit the Dragonridge Golf Course for amazing views of the Vegas valley, wide fairways, and to enjoy an advanced practice facility.
When You Need a Break
Another great thing about living in Las Vegas is that interesting destinations are a short drive away, so it's easy to take a break from the city's glitz. For instance, Zion National Park is less than three hours from Vegas, so you can pack your hiking shoes and spend a few days amongst nature. The Valley of Fire State Park is also close by as is Lake Mead. The Grand Canyon is about a four-hour drive from Sin City, and the Hoover Dam is only 30 minutes or so away if you want to visit something incredible and historical.
Gated Communities Las Vegas
Las Vegas is a large city, and as with any large city in the United States, crime happens. When you start shopping for homes in Las Vegas, be sure to look for them in Henderson, Mount Charleston, and the Scotch 80s. Henderson luxury homes for sale are located in a safe gated community where you'll have access to resort-type amenities. When you move to Vegas, you'll have the opportunity to live in a place where you'll feel pampered.
Meeting People
Las Vegas is a highly social place to live. Since the city was constructed around having a good time, there are many friendly residents. It's likely that it will be easy for you to make friends and business contacts. The city hosts countless professional conferences and seminars. As a resident of the city, you'll be able to join a group based on your career, whether you're an investor, a teacher, or a hotel professional. The city is also famous for the many happy hours that happen during the week. Stop by a few of them to meet new friends.
You'll Handle the Hot Summer Months Fine
Las Vegas does get hot in the summer, but it's manageable. You'll probably want to look for covered parking spots when you're heading to the grocery store in July at noon, but the city is in a desert environment. This means that the humidity levels are low. In fact, they are usually around 5% to 10%, so the hottest days of summer are toasty but doable. Also, when the hot months arrive, the evenings are the perfect temperature for patio parties with family and friends.
There's Great Culture
While many cities have a few history and art museums, Vegas is unique. Here, the cultural centers include The Neon Museum and The Mob Museum. The Neon Museum is outside, and when you visit, you'll enjoy a tour of old neon signs from casinos that are long gone. The Mob Museum depicts how Vegas got its start. If you prefer culture that's of the classic variety, head to The Smith Center for Broadway performances or get tickets to the Las Vegas Philharmonic.
An Amazing Library System
Las Vegas isn't famous for its awesome libraries, but it should be. Clark County features an amazing library system, one that includes more than 11 million books, access to computers, and children's programs. As a resident, you'll have access to 13 urban libraries and 11 outside the main city area. Larger facilities include conference rooms and meeting areas. There are even art galleries available in some of the libraries.
Making the Move to Las Vegas
The benefits of living in Las Vegas range from the city, offering residents an affordable cost of living to your being in a place where it's easy to enjoy a staycation. As a Vegas resident, you'll have access to unique culture as well as areas where you can enjoy nature. Moving to Vegas means that you'll have the chance to live in a gated community like MacDonald Highlands that offers golf memberships Las Vegas. At MacDonald Highlands, community members enjoy top amenities and a pretty view of the valley.