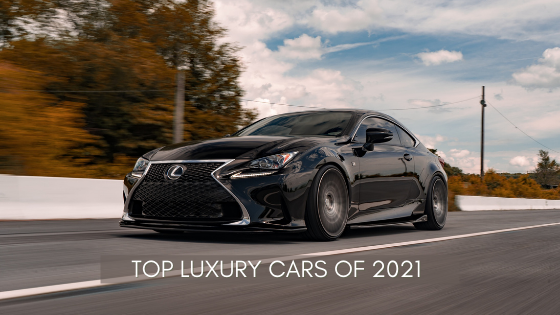 Automakers continue to make their cars better and better. Not only are modern vehicles safer than ever, but they also come with advanced features that make driving a pleasure. The best-gated communities Las Vegas are sure to keep you and your car safe. The top luxury cars of 2021 include the:
• Lexus ES
• BMW 5
• Mercedes-Benz S-Class
• Genesis G80
• Audi S5
• Porsche Panamera
Lexus ES
The Lexus ES is one of the top luxury cars on the market today because of its zippy nature and classic amenities. It is the carmaker's best-selling vehicle, and when you drive it, you'll appreciate its quiet, steady operation. The Lexus ES comes in several trim levels, giving you the option to upgrade your vehicle as you wish.
For 2021, Lexus is offering the vehicle model with all-wheel drive. It also comes with a powerful 203 horsepower four-cylinder engine or an even faster 302 horsepower V6 engine. You can get this vehicle with a more fuel-efficient hybrid powertrain, which is a great option if you tend to take road trips.
BMW 5
BMW is famous for making luxurious vehicles. The exterior of the BMW 5 is streamlined and smooth, so you'll love the way that it looks. You can also purchase it in classic colors like white, gray, and silver. The carmaker is offering the vehicle in four trims, including a plug-in hybrid that is fuel-efficient and sporty. If speed is your thing, you'll want to upgrade to BMW's optional twin-turbo inline engine. It comes in a six-cylinder or an eight-cylinder, which lets you decide just how much additional zip you want on the road.
The car company is equipping the 5 with the latest auto technology. It also comes with plenty of safety gear and comfortable materials, the kind that makes road trips pleasurable.
Mercedes-Benz S-Class
During the early '70s, Mercedes-Benz started building an exclusive vehicle class, one designed with luxury in mind. The company called them Sonderklasse, or "special class," and abbreviated them S-Klasse. In the United States, the model was called the S-Class. Today, these vehicles cost almost as much as small homes do.
To say that the 2021 Mercedes-Benz S-Class is a comfortable automobile is an understatement. Modern luxury design elements included in the vehicle model range from heated and cooled seats to technology that will keep you safe on the road. Not only will you enjoy seats that provide the perfect temperature, but you will also have seats that massage you.
You can get a Mercedes S-Class with either a 3.0-liter V6 engine that generates 362 horsepower or a V8 engine that produces 463 horsepower. The company is including twin-turbocharged technology with both engines. You will also enjoy the vehicle's hybrid-assist system. This technology helps the vehicle take off from a stop more quickly, and it increases the car's fuel efficiency capabilities at cruising speeds.
The Mercedes S-Class comes with many different options and features, which allows you to personalize the vehicle to your heart's desire.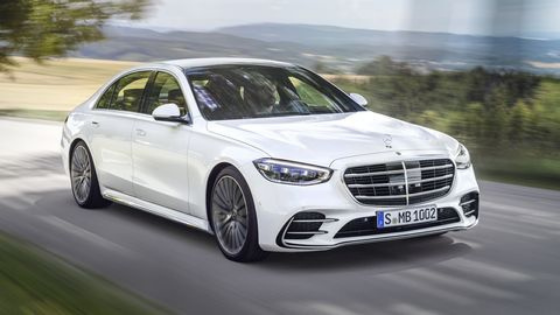 Genesis G80
The Genesis G80 is a new vehicle model for 2021. One of the things that Genesis is famous for is making luxurious cars that are more affordable than other models. You'll love this vehicle's luxurious interior as well as the accessible infotainment system.
Making the vehicle even more stylish are the touches of wood grain and leather along the dashboard. The car company added climate control in addition to heated and cooled seats to the G80. Genesis designed the vehicle with plush seats, ones that are constructed to provide comfort and support. The exterior of the vehicle looks fast, and you'll love how you look driving it.
Audi S5
If you want a luxurious sedan that exudes modern styling, consider the Audi S5. It comes with a 3.0-liter V6 engine that includes twin-turbocharged technology, making the vehicle model fast and responsive. Audi is equipping the S5 with its famous Quattro AWD system. This means that you'll feel confident driving when the weather is less than ideal.
You can get the Audi S5 in trims like Premium, Premium Plus, and Prestige, allowing you to get the luxury features that you want in a vehicle. The sedan comes with LED headlamps and taillights along with leather seats, tri-zone automatic climate control, and smartphone connectivity. You'll love the interior spaciousness of the Audi as well as its updated and streamlined appearance.
Porsche Panamera
The Porsche Panamera is a four-door luxury vehicle that combines the speed of a sports car with the convenience of a passenger car. Porsche included soft leather seating in the vehicle in addition to rear seats that recline. You can upgrade the Panamera with a rear-seat entertainment system, one that operates with Bluetooth and Wi-Fi.
If you decide to dress up your luxury garage by parking a Panamera inside, you'll own a luxury car with heated front seats, a 12-inch touchscreen infotainment system that includes navigation and LED headlights and taillights. The carmaker also added safety technology like a blind-spot warning system and lane-change assist. If you've always wanted a sports car but need the practicality of a passenger vehicle, then you'll love owning the Panamera.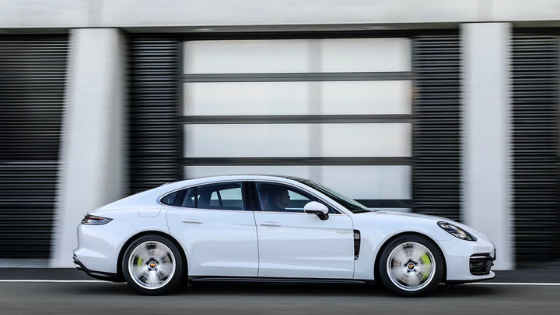 Home for Sale Henderson NV
When you decide to live in the MacDonald Highlands community, you'll have the chance to purchase a home with a spacious garage for your luxury car. These luxury homes in Henderson NV include the high-end amenities that define a dream home, features like home gyms, theater rooms, and swimming pools. To learn more about living in our amazing community, contact us at (702)614-9100.