3 of Our Favorite Available MacDonald Highlands Properties
News Home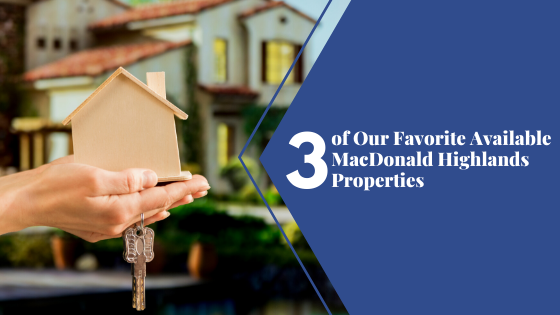 New homes for sale in Henderson include luxurious amenities and the latest trends. If you are ready to buy your dream home, then take a tour of these three beauties that are currently on the market.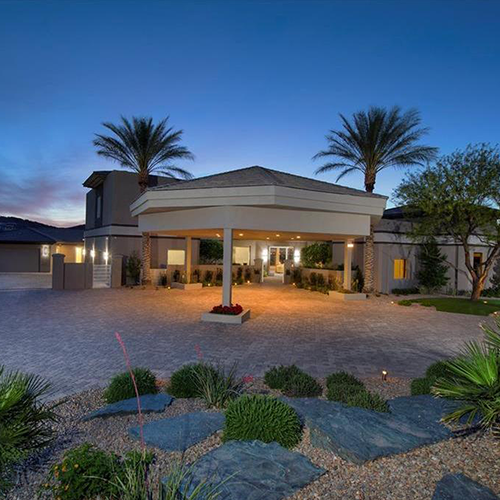 1199 MacDonald Ranch Drive
This single-family home comes with four bedrooms and four bathrooms. It is large since it measures 8,986 square feet. It also features a six-car garage and enormous windows that provide a view of the Las Vegas cityscape. You'll love the circular architecture in the living room. There is a gorgeous fireplace in this part of the house and hardwood floors.
When you step into the kitchen, you'll find warm cabinets and an attractive glass countertop on the island. The kitchen includes a blend of open and closed cabinetry. It also features advanced appliances and tile floors. There is a wine room complete with shelving and a refrigerator.
This home comes with a theater room, and it has a tiered layout along with a bar area for drinks and snacks. When you tour this new home, you'll notice that it comes with many luxuries.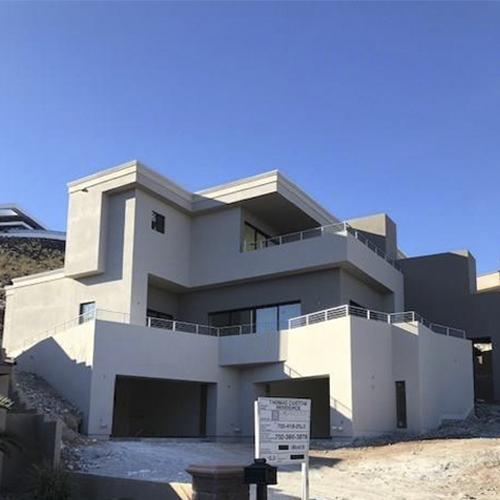 1687 Tangiers Drive
On Tangiers Drive, this three-bedroom single-family home contains two bathrooms, and it measures 7,290 square feet. The exterior is modern, and it includes features like outside decks and a four-car garage. The home is still under construction, and when it is completed, it will have a gourmet kitchen, a media room that can double as a library, or a spacious home office in addition to a fitness studio.
The views from this home offers sights of the valley and the mountains. The home includes four levels, so it has an elevator for easy access. You'll love the loft gathering area along with the sweeping living and family rooms.
643 Cityview Ridge Drive
This is a stunning one-story modern home with five bedrooms and five bathrooms. It measures 5,950 square feet, and it has a four-car garage. When you tour the home, you'll love the expansive living room that includes a fireplace. In fact, this residence has a total of three fireplaces. There is an infinity pool with this home and a spa. The outdoor spaces are perfect for hosting, and it has an outdoor kitchen for barbecues and a fire lounge for quiet conversations.
If you like cooking, then you'll love the gourmet kitchen. It has a huge island that will give you the space that you need for food preparation. The kitchen also comes with modern appliances and pretty cabinetry.
MacDonald Highlands
The MacDonald Highlands community is in Henderson, NV, and it is a lovely gated neighborhood with high-end homes and five-star amenities. Completed luxury homes in Las Vegas are for sale in the community, or you can choose to customize one. Call us at MacDonald Highlands to learn more.